Our Mandate
1.  To create awareness of Christ's second coming.
2.  To bring a reawakening to the lethargic and complacency church.
3.  To equip her for His coming.
And in fulfillment of Psalm 68:11 "The Lord gave the word: great was the company of those that published it,"  we have the privilege of the support of various ministries viz Firstlove Assembly, International House Of His Presence, Calvary Ministry (Capro) Port Harcourt Zone, Nigeria Fellowship Of Evangelical Students (NIFES) Port Harcourt and Lagos Zone, First Baptist Church, Ojota, Christ Apostolic Church City of Mercy, Igbogbo Lagos State, to mention but a few and the indefatigable members of Voice Of Truth Global Ministry.
The Successes we have recorded so far from the previous conferences further reiterate the divine mandate of this mission. The future edition of the Immortality Readiness Conference are scheduled to continue this crusade at various cities as God enables us.
Jesus is coming soon!
Come, Lord Jesus!"
IRC Latest News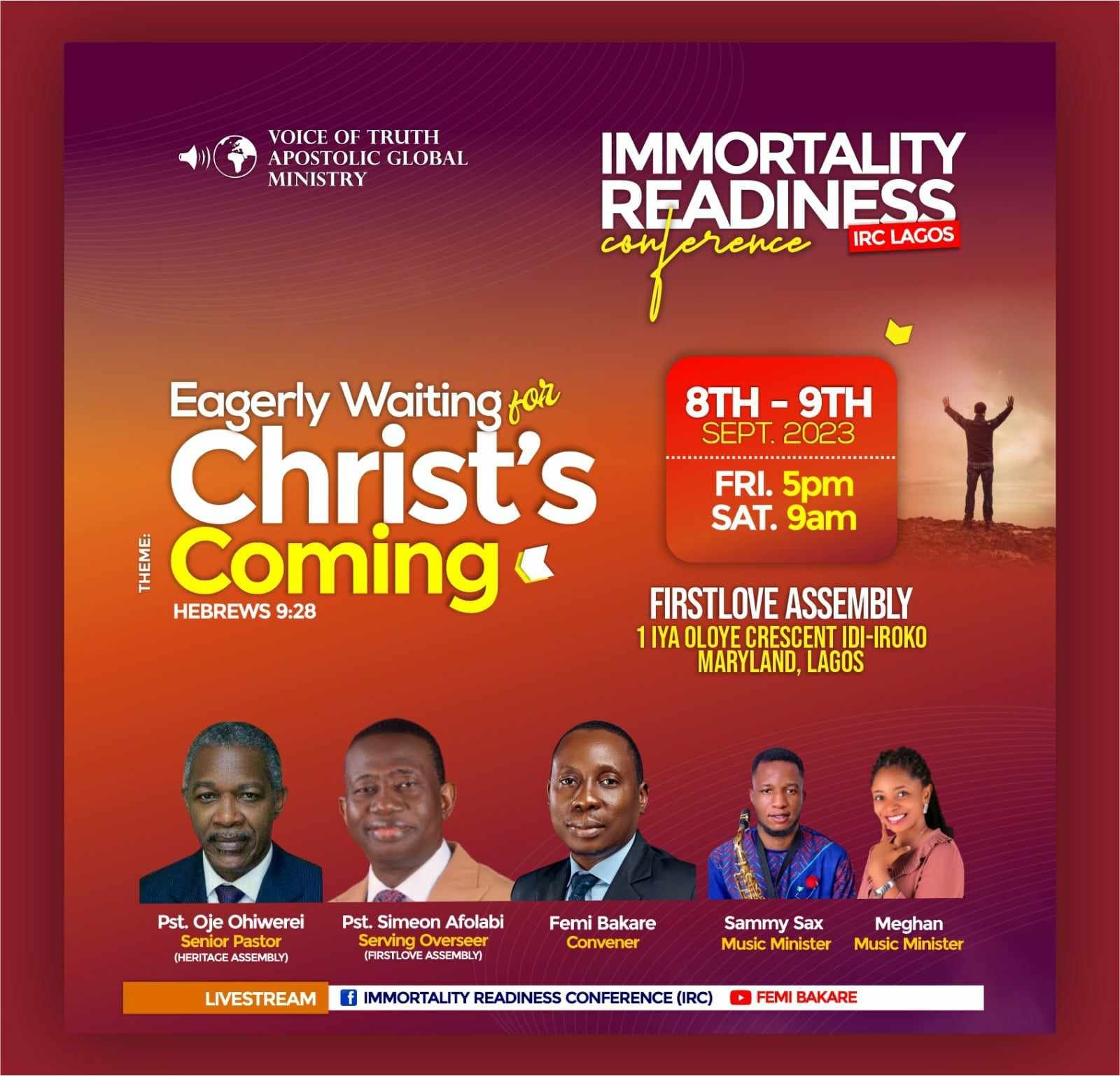 Immortality Readiness Conference Lagos has just been concluded

IRC Lagos 2023 Sermons
Theme: Eagerly Waiting for Christ's Coming (Hebrews 9:28)