We declare the Truth of the kingdom with the view to teach God's way so that people will be knit to the will of the Supreme King.
What We Believe
1

Mission
We believe in missions – which is taking the gospel of Christ to places where it has not thrived or places where there is no sound Biblical doctrine. We believe that the coming of Christ is tied to Mission based on what Jesus said in Matthew 24:14
2

Offline Epistles Publication
This is our print media publications; which is another means by which we share the message of the Kingdom. Offline is hardcopy bulletin or magazine that we share to people free.
3

Bible Study Discipleship Group (BDG)
This is an avenue where we come together to study God's word and pray. We achieve this through our WhatsApp group and also meeting in a place. This is open to all our team members and as many who may want to be part of it. The purpose of this group is to build ourselves up and be grounded in the word of God so that we can truly be Disciples of Christ and be equipped to fulfill the great commission.
4

Immortality Readiness Team (IRT)
These are groups of people that believe in what God has called Voice Of Truth Global Ministry to do and whom God has sent to fulfill their part in the vision. The purpose of the group is to meet to share God's word, pray, plan and be involved in our conferences and summits.
5

Social media
Facebook, Youtube, whatapps, Twitter, Instagram etc.. We trust God to be streaming our conferences live on this Facebook and Youtube.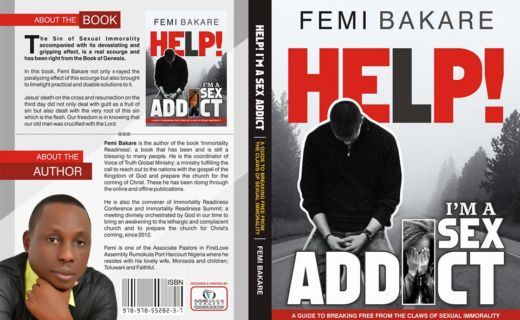 Books
Help I'm A Sex Addict
We're passionate about Jesus and leading others to worship Him! We hope these resources help equip you and your team as you lead worship.
Latest Blog
From our blog
2014 Messages
by administrator
0 Comments
Month Author Topic 2014 Festus Ndukwe Knowing the power in the blood Festus Ndukwe God's purpose for man (Pt 2) Festus Ndukwe...
2013 Messages
by administrator
0 Comments
Month Author Topic 2013 Festus Ndukwe God as of old (Part 3) Festus Ndukwe God as of old (Part 2) Festus Ndukwe God as of old (Part...
If you are interested in joining a small group please fill out the Small Group form, or email us directly »